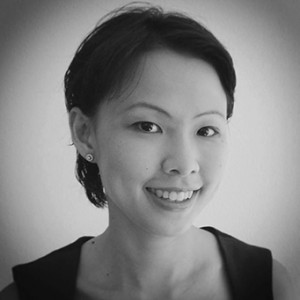 Poh Si Teng is an Emmy-nominated filmmaker and a senior producer for Witness, Al Jazeera English's flagship award-winning documentary strand.
She was previously a producer for VICE on HBO and a reporter for The New York Times.
She was recently nominated for the Outstanding Interview Emmy for her documentary, "Flirting With the Islamic State," about an ISIS recruiter who tried to radicalize an American Sunday school teacher.
Her past films include the organized movement to document the police after the death of Freddie Gray and violent jihadist recruitment in Malaysia.
Poh was part of the Times team that covered the General Motors fatal flaws stories that led to 60 million cars being recalled. She covered victims and family members who were kept in the dark. The team received a Scripps Howard Foundation public service award for the story.
Her other projects include two Times Documentaries, one on the 2014 Indian national elections and another on sexual harassment in public spaces following the brutal Delhi gang rape in 2012. Other projects from India include stories about the country's looming food crisis, illegal medical practices, $2 billion-health fund scandal and 2011 bomb blasts in New Delhi.
She has also produced films for the Wall Street Journal, GlobalPost, Agence France-Presse and the Associated Press.
In 2010, Poh was awarded a reporting fellowship from the South Asian Journalists Association to shoot and produce a three-part video package called "India: Armed and Dangerous," on the country's illegal small arms trade. She received an award from the Society of American Business Editors and Writers (SABEW). In 2008, she directed and produced a documentary on Muslim transgender sex workers in Malaysia, which received the Justin Louis Award at the Freedom Film Festival in Kuala Lumpur.
Born and raised in Penang, Malaysia, she is currently based in Doha, Qatar.